Gist
Trending
A citizen of Shangev-Tiev expressed sadness over the recent detention of the District head of Iwarnyam
A citizen of Shangev-Tiev expressed sadness over the recent detention of the District head of Iwarnyam Council ward of Konshisha Local Government Area of Benue state.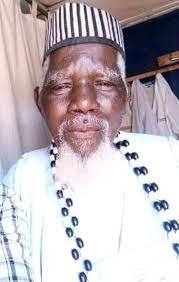 In a statement by Comr. Kpenkpen Ter Theophilus on his Facebook accountunt said:
"I am deeply saddened to learn about the arrest and detention of the district head of Iwarnyam council ward of Konshisha local government area of Benue state, Chief Unaha Koko Jp who over the years and even in the contemporizes have demonstrated consistency in the beliefs of his peoples' rich tradition, eloquence and clarity of thought that has helped him to easily draw many to his cause, A man who has the courage to always stand up for what is right and also stands for the underdogs and the less privilege, only to be humiliated in this way is so pathetic to the hearing of many.
I condemned the arrest and detention of our district head as it is illegal and carried out by enemies of progress who seek to tarnish the reputation of our ruler and his entire people.
In the same vain I commiserate with the Nigeria Army over the sudden killings of some of its personnel's and it's my prayers that the almighty God grant them rest in his kingdom and their families the fortitude to bear the irreplaceable loss.
On our part as a community, It is extremely sad and disheartening to sit and watch over some barbaric and nefarious acts carried out by some hoodlums who do not mean well for the development of our people and I stand bold to condemned such acts in totality as it is unlawful, while perpetrators of such acts should be arrested and persecuted for their barbaric acts, We must continue as a community to enlightened our people about the consequences of the communal crisis, this act has caused us the loss of lives and properties, our people have been displaced from their homes and to crown it all this too specific to be ignored as not being a part of some nefarious agenda.
It is my hope that all that has happened will be resolved amicably through dialogue so that our people will be reunited with their families and move back to their homes.
To Benue state Government, I commend the actions and measures so fat taken and you must continue to do everything in your power to see that peace and stability are returned back in Shangev Tiev and our security agencies must continue to work hard to adopt preventive measures to ensure that such occurrences cease to occur across both communities.
It's a great shock to see our people witness such trauma, destruction but as people, we must all come together as a family to have the necessary conversations on the way forward at these trying times to have a unity of purpose
It is clear that dialogue is the right step to achieving unity".
Thank You
Kpenkpen Ter Theophilus